In the recent months (or even year), the entire focus of the whisky world has been on Japanese whiskies, followed by Taiwanese (primary Kavalan) whiskies and Australian (such as Sullivan Cove). However, we tend to forget that the best selling whiskies in the world - the Glenfiddich and Glenlivet - is actually from Speyside. Just like the Macallan, these are whiskies that we always have in our whisky cabinets or desk whisky but we don't give much thought to them. So in this series, we will seek to find out a little more about Speyside and the background of the distilleries, beyond the fact that we know that these whiskies will always be there for us.
There is no distinctive Speyside taste, unlike the peatiness that we typically associate with Islay whiskies. In our first blogpost, we shall highlight some unique characteristics of some of the distilleries.
 Macallan
The Macallan distillery has really tiny spirit stills. It provides maximum contact with the copper, which provides a higher intensity of taste that makes the Macallan unique.
 Glenfiddich
During the prohibition in the 1920s in US, Glenfiddich was one of the very few who increased production instead of slowing it down. This foresight gave it ample aged stock for sale when demand picked up again.
It is also characterized by its distinctive triangular shaped bottle that has been iconic of the Glenfiddich brand since the 1950s.
Glenlivet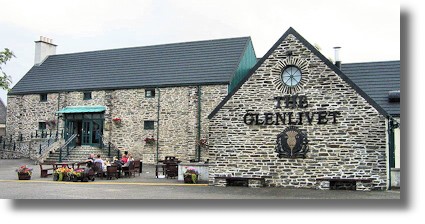 The Glenlivet distillery remained open through the Great Depression and was only mothballed during the World War II. After the war, the British were heavily in debt and so used whisky as an export item to earn foreign revenue. During those times, bread and barley were rationed in order to maintain enough raw materials for the production of whisky. Imagine foregoing bread in order to produce whisky!
Cheers!